PRESENTATION OF IFIMAR
The Institute of Physics Research of Mar del Plata (IFIMAR), created in March 2008,  is devoted to the study of issues including statistical mechanics, high energy physics, cosmology, quantum mechanics, plasma physics, molecular and atomic.
Its offices and laboratories are currently in the facilities of the Department of Physics, Faculty of Natural Sciences (FCEyN) from the National University of Mar del Plata (UNMDP).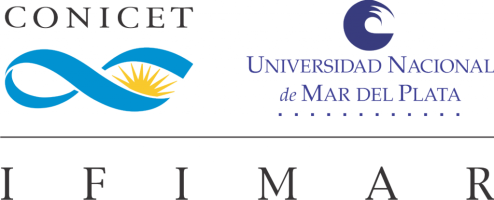 THEMATIC CHARACTERIZATION OF IFIMAR
Research activity in the IFIMAR is organized into four thematic areas. Within each of these areas several research projects are developed, in which Ph.D. students are formed. The areas are:
High Energy Physics and Cosmology.

Atomic, Molecular and Plasma Physics.

Statistical Mechanics.

Foundations of Quantum Mechanics.
LOCATION
3350, Dean Funes St. (ZIP 7600)
Mar del Plata – Buenos Aires
ARGENTINA
PHONES
Phone: +54 9 223 475 5507
Fax: +54 9 223 475 5507 (int. 22)